Outfit information and tips are located at the bottom of this post!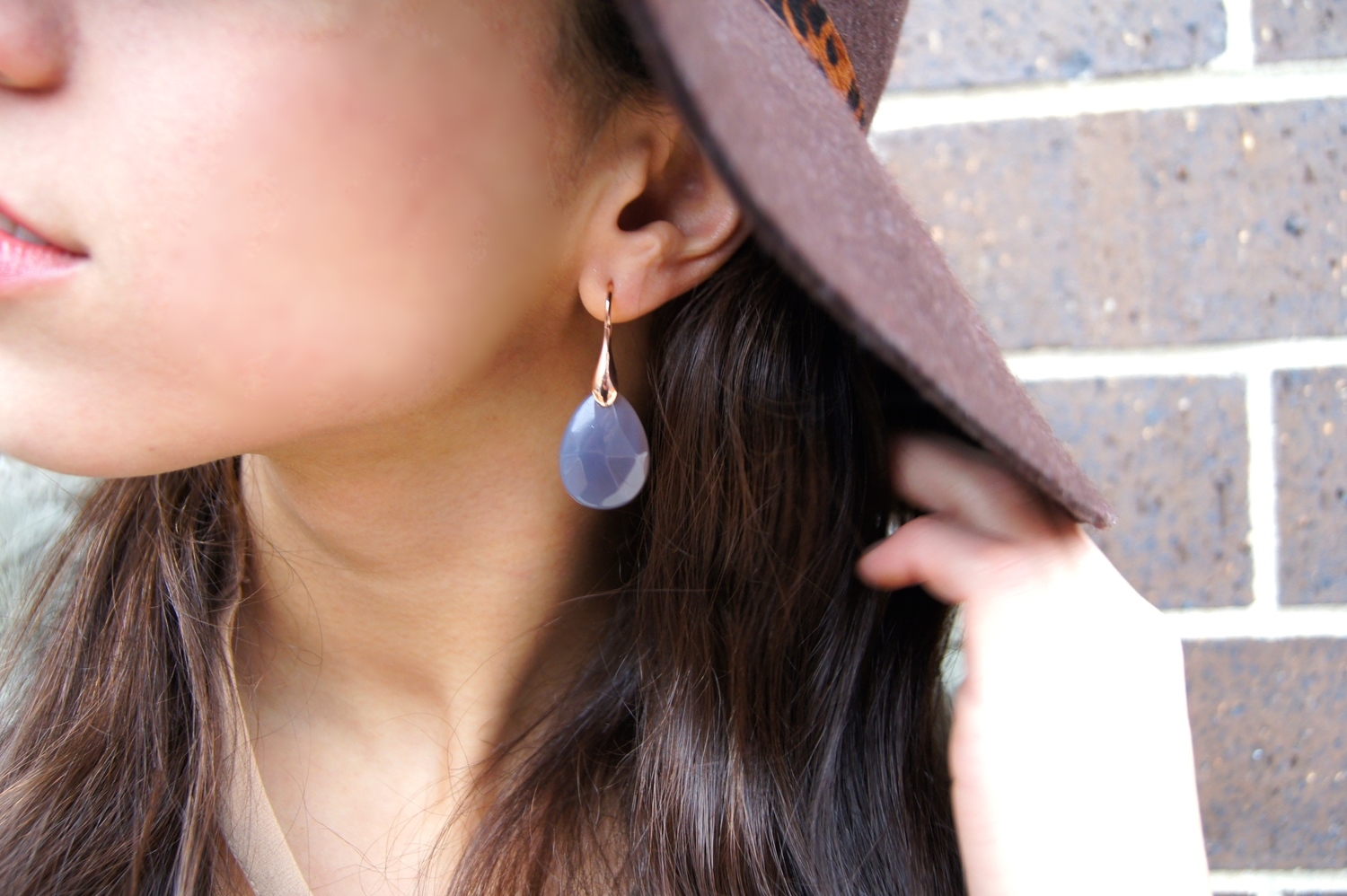 Top: Caren Forbes (identical here) / Vest: Gimo's (similar here) / Jeans: Just USA Black Label / Boots: Steve Madden / Hat: Lucky Brand (similar from Lucky Brand) / Midi-rings: Madewell / Earrings: Gift
Earthy colors brought this look to life! It's ok to sport calm hues especially when you compliment them with interesting patterns or textures, like this cozy vest. A hint of color is added with these pretty teardrop earrings. The purply blue tone is still neutral but colorful enough to balance out the look. Shoutout to the van Zunderts as they gifted me with these lovely jewels! I've also been rocking the midi-rings more and more. These simple little Madewell rings are subtle and are sure to match with the majority of my wardrobe. I love the little details like the cheetah print band around the hat because it's things like that, that help to create a unique and on trend look.