I'm super excited about my latest collaboration, guys! I love accessories, so that means watches. Ally Denovo is a Switzerland based watch company that has nailed the art of creating modern and fashion forward timepieces while keeping them at a reasonable price. Who doesn't want that?!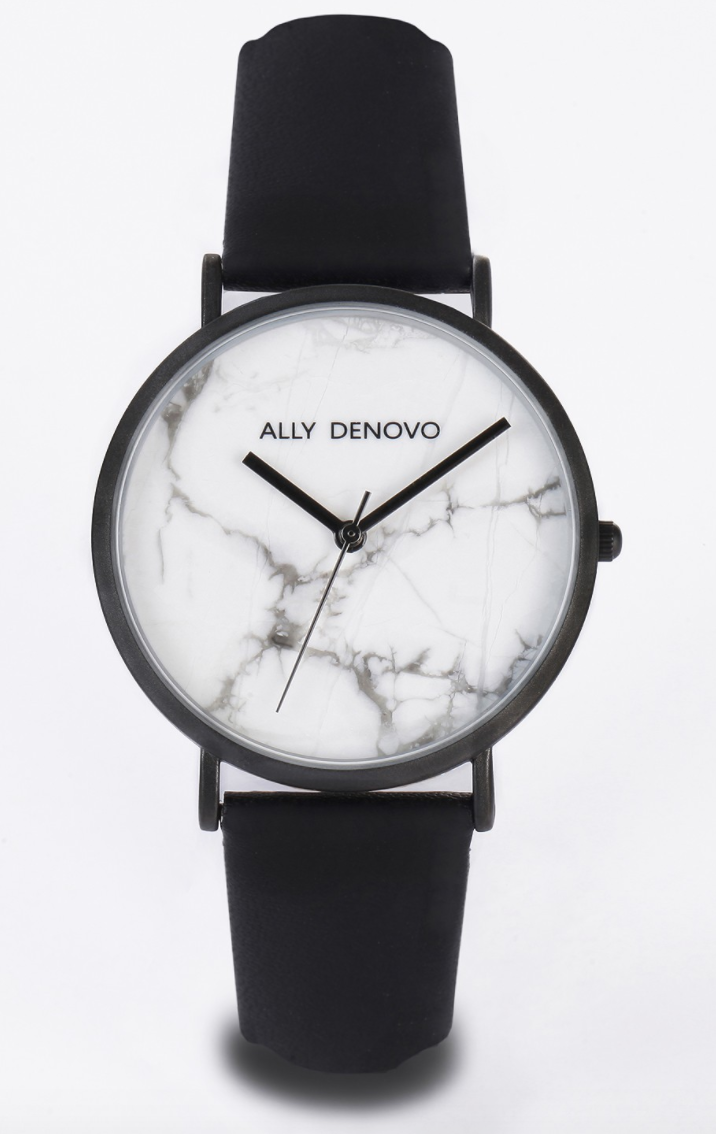 1. Classic St. Gallen | 2. Vintage Mesh Rose Gold | 3. Carrara Marble Silver | 4. Carrara Marble Black | 5. Mini Vintage Mesh Silver | 6. Vintage Mesh Rose Gold /Black | 7. Carrara Marble Full Black | 8. Carrara Marble Gold Black | 9. Gaia Pearl Pure White | 10. Mini Vintage Rose Gold
We all are so use to looking at our digital devices to tell time, but Ally Denovo is giving us all a reason to embellish our wrists with watches again. Not only does this watch serve the function of telling you the time of day, but the styles and designs will only enhance your accessories game. Layering these watches with simple bracelets or adding a few rings brings your look to a whole new level!
As you can see above, I rounded up a bunch of my favorite styles from both there latest and previous collections. I love the simplicity and personality that comes with each watch. It's no surprise that many of my favorites feature a marble face, but I'm also obsessed with the mesh styles. Both the silver and rose gold mesh options are sure to give your arm candy some serious luxe vibes!
Of course, my overall favorite is the Carrara Marble Silver, which is shown in the larger photo above. I'll be posting how I style a watch like this within a week, so keep an eye out for it! I linked all of my Ally Denovo picks above. Happy exploring!
Check Out More of My Collabs here: