Info on this collaboration and outfit details are located at the bottom of this post!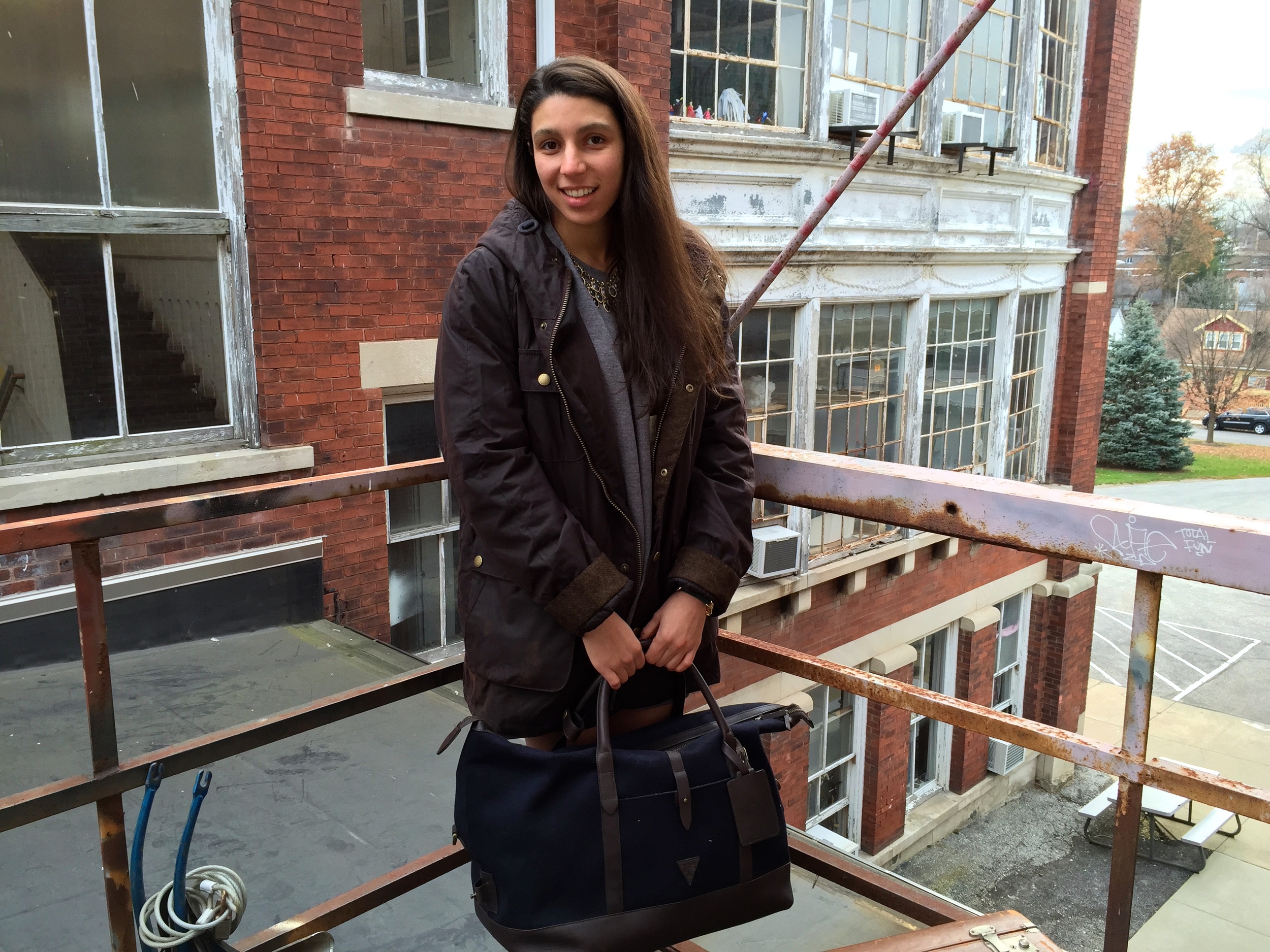 Dress: Zara (very similar here) / Coat: Barbour from Andrew Davis / Boots: Steve Madden (very similar here) / Watch: Shinola from Andrew Davis (similar here) / Blue Bag: Barbour from Andrew Davis / All other luggage: Andrew Davis
This collaboration with menswear store, Andrew Davis, is very exciting because it will follow a storyline. Here you see me decked out in Barbour from the store ready to go home from Thanksgiving Break! Once home, I'll take you around NYC and show you how to hit the town like a non-tourist. A lot of hidden gems will be covered in these posts! I will keep you updated with all of my travels and cool finds along the way! Oh, and of course outfit details!
Anyhow, Andrew Davis is a menswear store so this post also shows you how to do mens clothing like a lady. Oversized coats are always in. A mens coat is the perfect go-to for that larger look. I love this Barbour one because it is lined with a warm sherpa-looking layer that keeps you warm for days. Clearly I've packed lightly! I'd rather over pack than say i forgot something...am I right?! Can't go wrong with a few old fashioned suitcases and some vintage looking carry-on bags. Next to all of the immaculately tailored items in the Andrew Davis store, luxury travel accessories are on point. whether it's my bag tag, watch, or Barbour bag, I feel like I'm ready to head to New York looking good!